Det er mange blogcandyer rundt om, her kommer noen jeg anbefaler ¨stikke innom:
Scrappemania
har scrappesnop i anledning 5 nye DT'er og nytt skrappeår, frist er 5. februar.
Inkido
har en blogcandy hvor man kan vinne 5 stempler, frist er 20. januar.
Lim has a blogcandy with a lot of great stuff, there's two candy's; one for norway & sweden, and one for other countries. Ends 24. 01.09
Camilla med sine fantastisk flotte Magnolia kort!! har også en blogcandy med frist 30. januar.
Neste candy er hos Ewonne, frist 25. januar.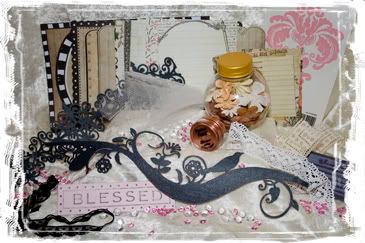 Blogcandy hos
Merete
varer til 23. januar.
Kim's
blogcandy which ends 31.01.09
Det var mange, og da er det jo bare å krysse fingrene... Jeg vinner egentlig aldri noe, men man må jo delta dersom man skal ha sjangs iallefall :-)
Takk for at du besøker bloggen min!